When you live in the sunshine state, it's no surprise that the guests will come calling. But is your guest room ready to host with the most? Chances are, it could use a little TLC to make your company feel right at home—and we have the short list right here. (Just be warned, they may never want to leave!)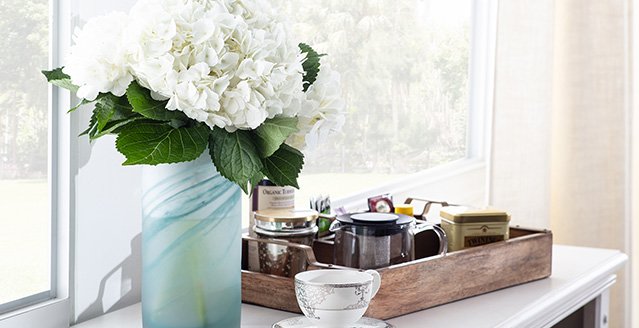 1. Add Flowers or Greenery
The easiest way to spruce up your space is by adding fresh flowers or greenery. It adds life (literally) to the room, as well as all those welcoming, floral smells. Pop them in a vase to add some style, and buy arrangements that will last the entire visit. Peonies, lilies, and dahlias all tend to last up to a week or more.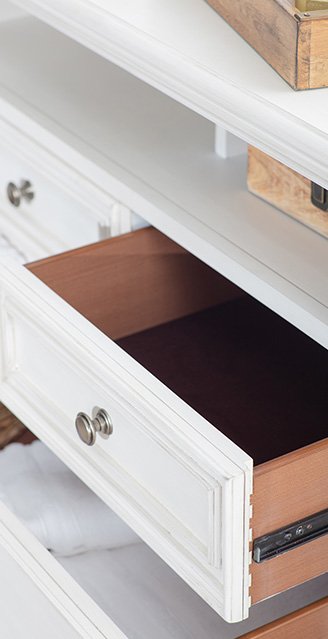 2. Empty the Dresser
Nobody likes living out of a suitcase, so give your guests a chance to unpack. Clear at least two drawers for them to store their clothes and toiletries, or give them the whole dresser if you can. And if you really want to go above and beyond, provide a basket or small hamper so they don't have to toss worn clothes on the floor.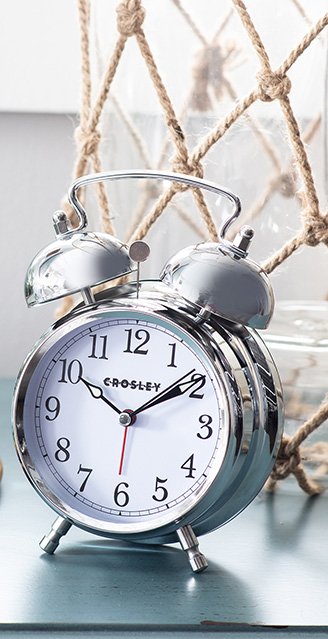 3. Get an Alarm Clock
Of course we all know the best part about vacation is sleeping in, but an alarm clock is still a thoughtful addition to your guest room. After all, your company won't want to sleep the day away! Keep it bedside, and make sure it's plugged in or stocked with new batteries.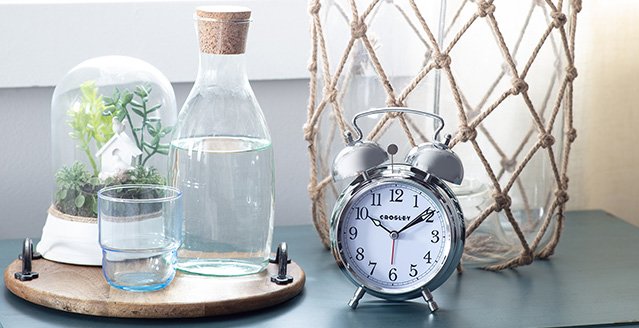 4. Keep Water Bedside
Another thoughtful touch is to keep a bottle of drinking water and a glass next to the bed. This way, if your guests wake up thirsty, they won't have to go fumbling around your kitchen in the middle of the night (which saves the whole house a midnight wakeup call). You can also go bottled water to make it easy, and take care to replenish each day.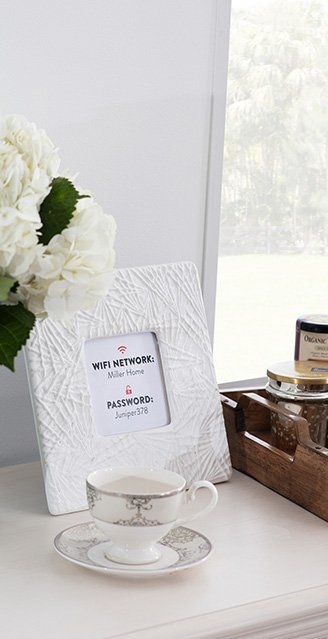 5. Share the Wi-Fi Password
Save your guests some data and keep your Wi-Fi info easily accessible. We love the idea of keeping it framed on the nightstand (look out, Martha). No doubt your guests will want to share all their vacations photos on social media, so they'll appreciate you sparing them the data overage.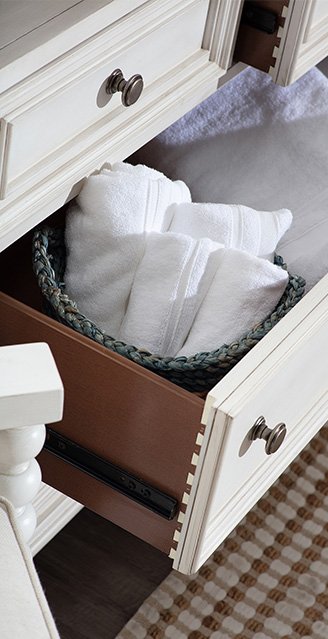 6. Offer Clean Towels
If your guests are staying overnight they'll definitely want a shower, so keep fresh towels stocked in the room. This will spare them the trouble of having to search through your bathroom or linen closet—and they'll feel like they're staying at a boutique hotel.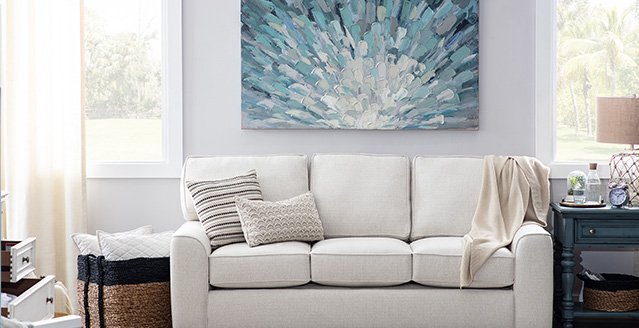 7. Display Wall Art
Give them something pretty to look at! Your guest room is likely one of the most overlooked spaces in your home and could use a little love. Hanging a statement piece of wall art is the fastest and most budget-friendly way to give it a new vibe.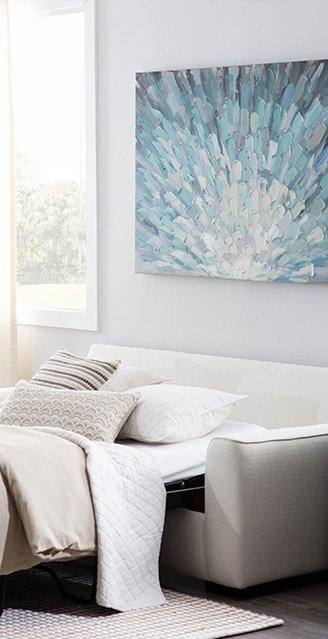 8. Maximize Space With a Sleeper Sofa
If you need your guest room to serve more than one purpose, then sleeper sofas are your best friend. Easy to fold out when the guests arrive, these versatile pieces can function as a sofa the rest of the time. This allows you to use the room as a bonus TV area, office, or even a crafting room. And you don't have to stop there—media chests are another multi-function piece that hold clothes on the bottom and electronics on the top.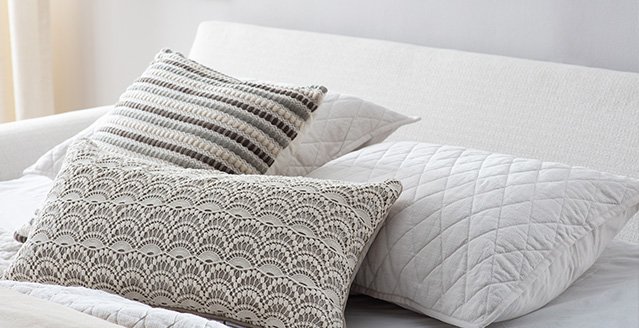 9. Dress the Bed
You don't have to invest in a whole new comforter set to give your guest bed a makeover. Save that budget for your master bedroom (bed styling ideas here), and give your sleeper a mini facelift with a new throw and pillows. When the sleeper isn't in use, a basket serves as stylish storage for the bedding accessories.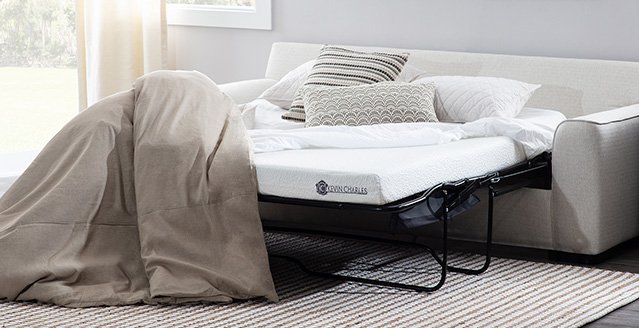 10. Upgrade to Memory Foam
Who says sleeper sofas can't be comfortable? Not us! Upgrading to a memory foam mattress is arguably the best thing you can do for your guests (and we're willing to bet they'd agree). Our Kevin Charles brand features five layers of memory foam that rival "real" mattresses any day of the week.
Bonus Tip
Do you use your home as an Airbnb? Then these tips will also come in handy for your future visitors. They'll love that you took the extra mile, and you'll love all the good reviews that are sure to follow.