Longing for some perfectly styled (and Instagram-worthy) shelves? But not sure where to start? We're here to up your shelfie game with a few quick tips straight from our City Furniture set stylist.
Shelves are the perfect blank canvas for décor, but we also know all that open space can be daunting. The trick is to stay calm, have some fun, and read on for everything you need to get a pro-level look.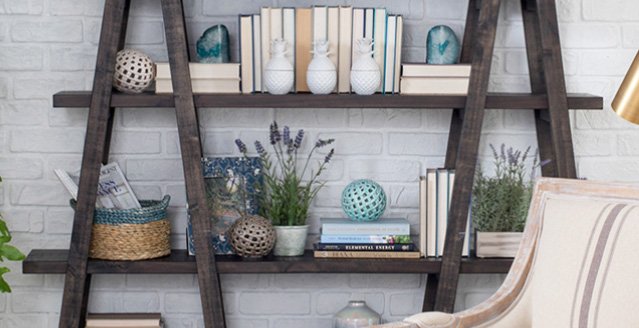 START WITH A COLOR STORY:
Pick one or two main colors and repeat them throughout your story. We used blue as our primary palette, while keeping the rest of our colors white or neutral. It's always a good idea to think about the rest of the colors in your space, so that everything plays nicely together.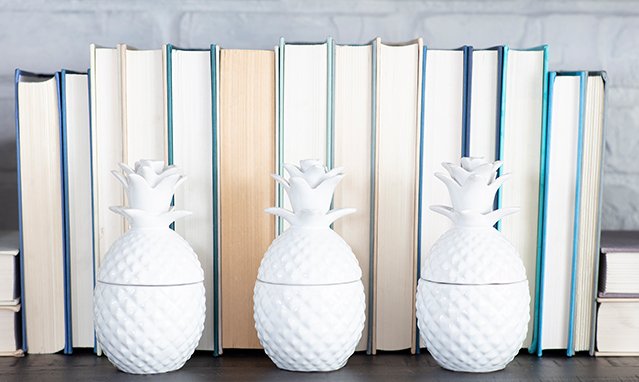 USE A RULE OF 3: 
It's one of the oldest design tricks in the book, and for good reason. Using odd numbers to arrange décor is visually interesting, and three tends to be the magic number. They don't all have to be matching pieces, but we just couldn't resist these pineapples jars for our rule of three.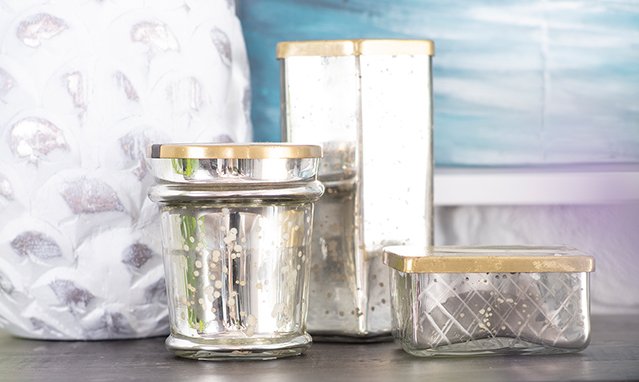 MAKE IT SHINE: 
Even if your style isn't glam, something that reflects or sparkles is a must. The idea is to catch the light and draw the eye—so your shelf gets all the attention it deserves. Here, we used some metallic candles, but you could also go for a mirrored accent or a glossy finish.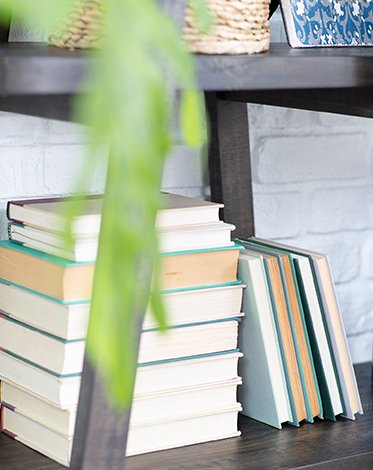 TURN YOUR BOOK SPINES OUTWARD: 
Say what? Yes, we know this one sounds strange, but we're just loving this new design trend. After all, every good shelfie needs a quirk factor, and turning the books around does just that. It's also an easy way to add books without compromising your color story.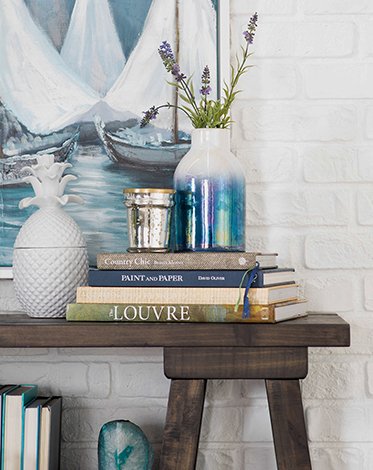 PLAY WITH HEIGHTS: 
Another classic design tip, it's all about layering on the style—and we mean that literally. Choose something horizontal, something vertical, don't be afraid to stack! We used books to create some height, and then paired the tall vase with a shorter candle to keep it engaging.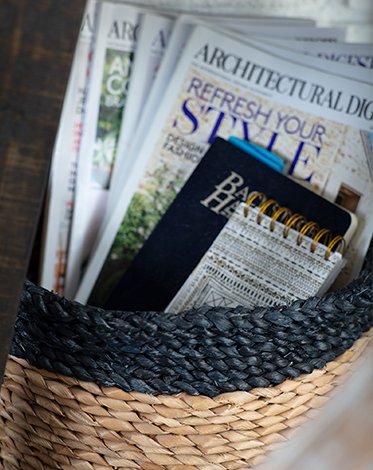 USE BASKETS: 
Confession: We're magazines hoarders. Like, big time. But they don't quite have the same aesthetic appeal as a hardbound book. Yet before you deem them un-shelf worthy, you can use baskets to save the day. They're super cute and keep all eyes on the design while keeping your mags stylishly within arm's reach.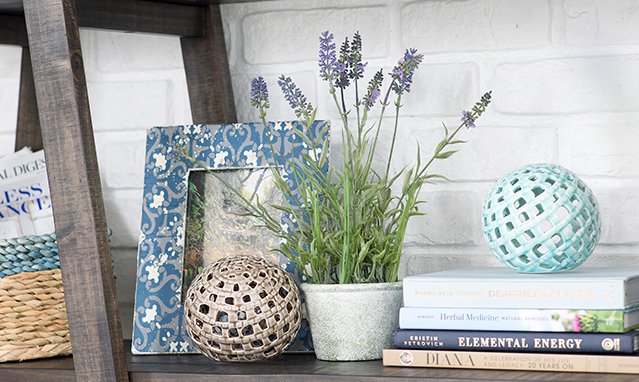 ADD GREENERY: 
Bring your shelf to life with a pop of greenery. We used a faux plant for its low maintenance factor, which is a great option if your green thumb is broken. But we also encourage pulling in some live plants or flowers to freshen things up (pun intended).
TAKE A SHELFIE! 
Now you're ready to take a shelfie and show off that pro-level shelf styling. Whether you use just a few tips or all of them, we guarantee your bookshelf, cabinet, or tabletop is going to look amazing. At the end of the day, it's all about showing off the things you love in an (organized) fashion.