Raise your hand if you need more storage! Okay, so we can't actually see your hand, but we're willing to bet it's raised.
Quite possibly the original furniture hack, storage pieces are basically any furniture that comes with a drawer, a shelf, or a nook to stash away the items you don't want company to see. It's a must for adding some organization to your life (and much easier than building an extra closet as our demonstrated by our Loki ottoman).
The best part? Storage pieces can be added just about anywhere in the home, even in places that don't seem so obvious. Here, we highlight the top places that could benefit!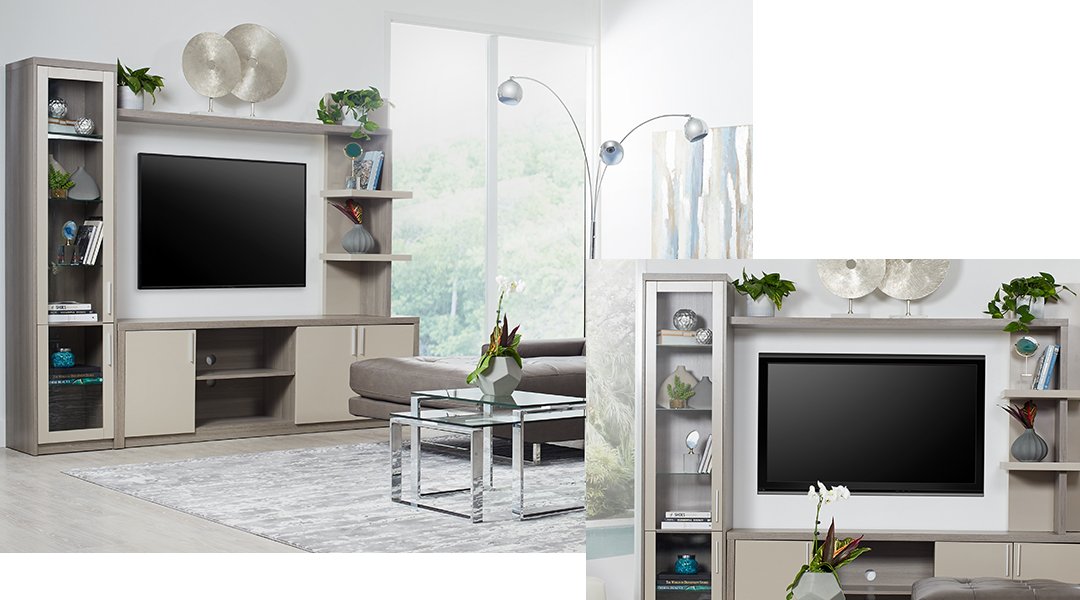 Entertainment Wall
So many DVDs, remotes, media boxes and so little space. An entertainment wall is your living room's best friend, so be sure to choose one that has plenty of shelves and/or drawers. Open shelves are great for displaying your collectibles, while closed storage keeps messy cords out of sight.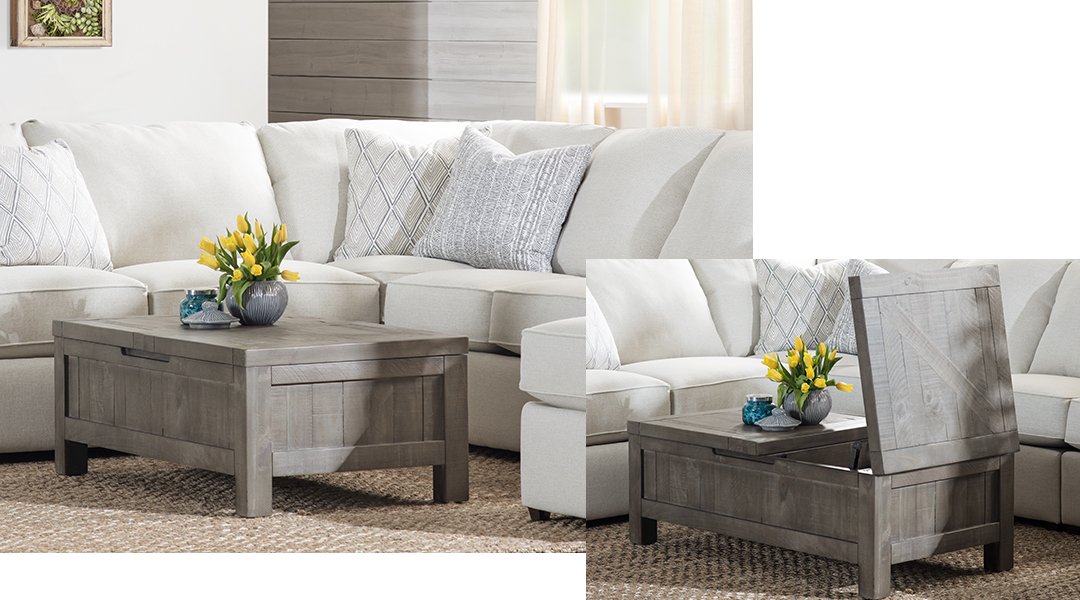 Coffee Table
Party on top, storage on the bottom! Sure, a coffee table's main function is to keep the all-important drinks and snacks within arm's reach, but consider getting one with space underneath to take care of just about everything else.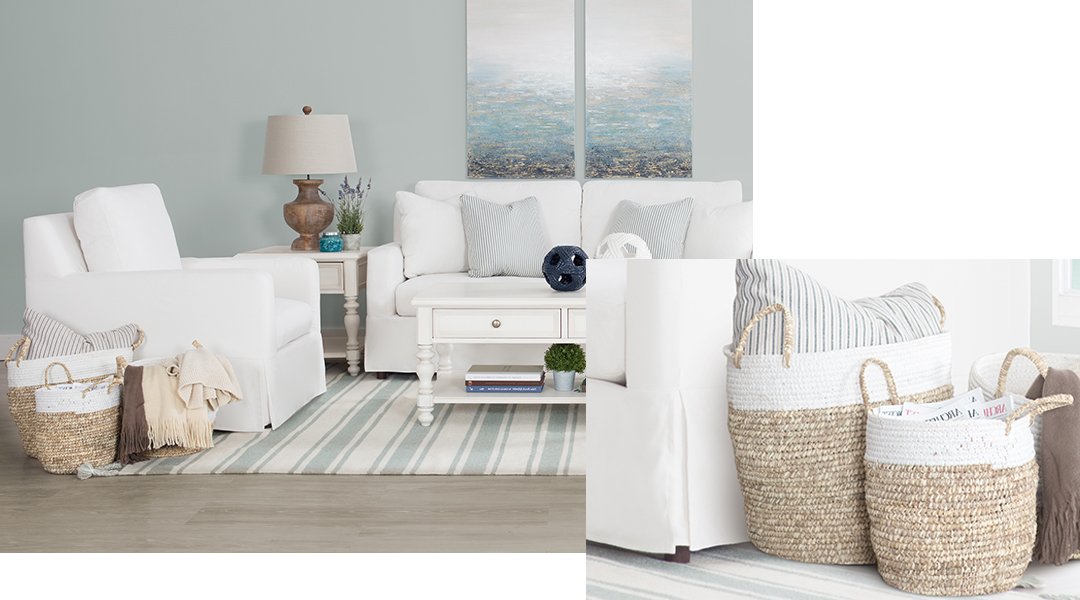 Baskets
Who says storage furniture has to be actual furniture? Home accents count too! And there's really nothing cuter than a basket, unless of course, it's a set of three baskets. You can literally put them anywhere, and they're perfect for holding spare blankets, shoes, pillows, clothes, and pretty much anything and everything.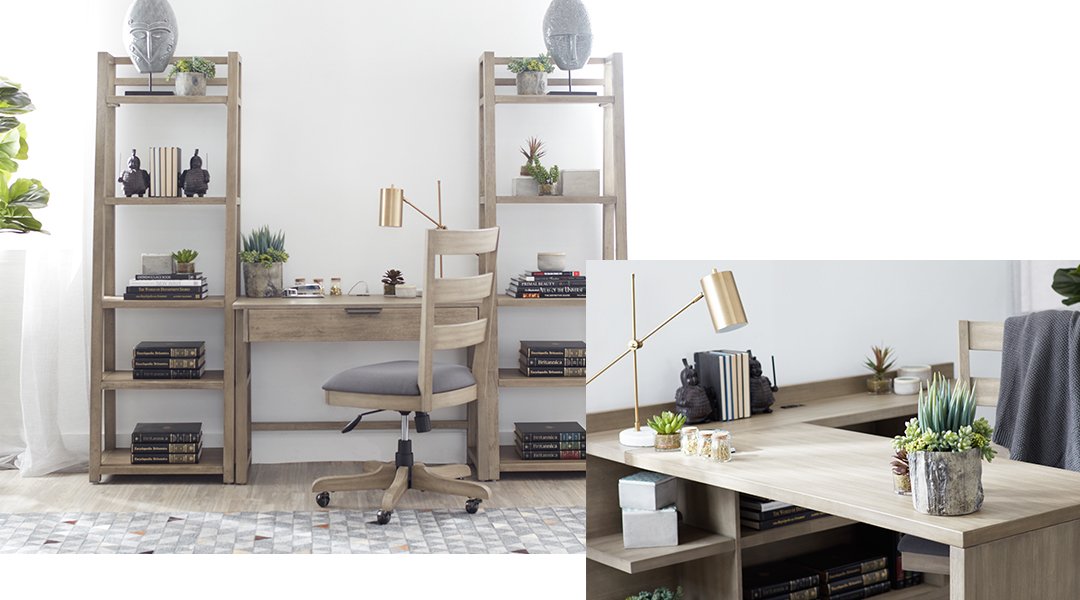 Office Desk
Let your desk work for you! No doubt you'll need some space in your home office to store books, a printer, paper, and all the other things you need to get the job done. That's why you should make it your business to get one with somewhere to put it all. Try an open shelving concept so you never have to interrupt your workflow to search for something.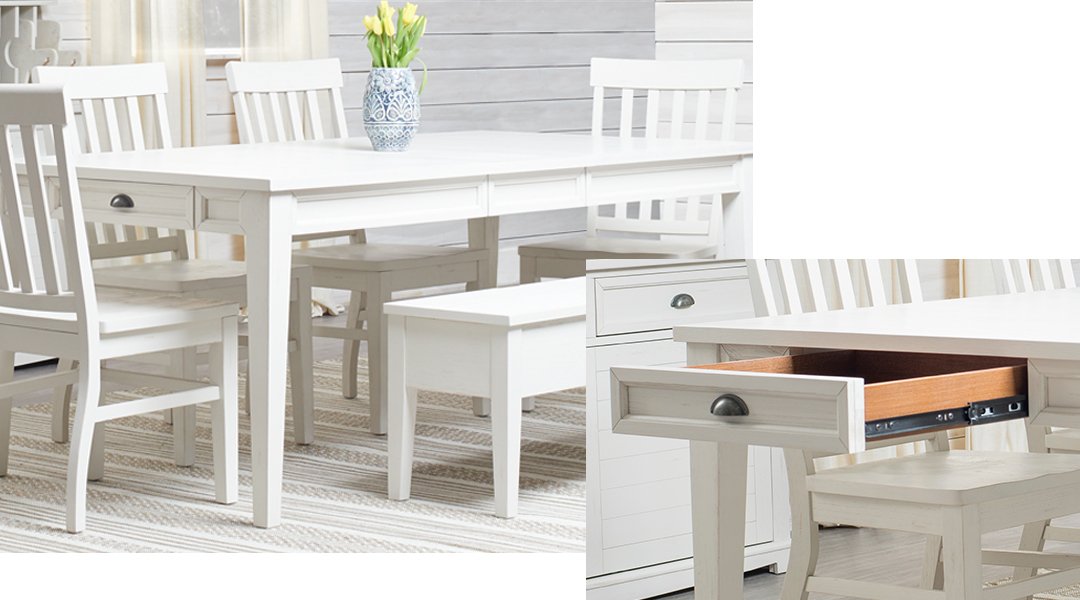 Dining Table
We love anything that gives easy access to eating utensils, so we're all for dining sets that come with a place to stash them. It doesn't get much more clever than a table with built-in storage, and no matter what you use it for, we know it will come in handy.
Credenza or Server
Are your kitchen cabinets overflowing with dishware? Don't worry, we won't tell anyone, and you'll never have to either when you throw a credenza or server into the mix. Made for dining rooms (though they could really work anywhere), it's perfect for storing the pieces you don't use every day and freeing up room where you need it most.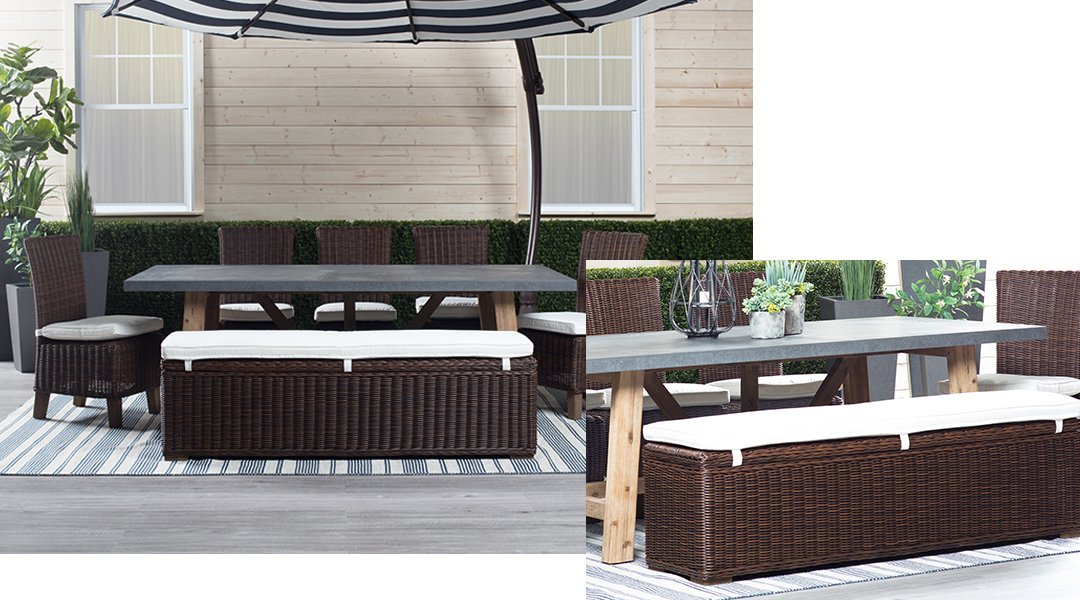 Dining Bench
Sometimes we're just sitting on a great idea—and in this case it's a storage dining bench. Getting maximum return on what's usually unused space, this genius invention gets a five-star review (even if the menu doesn't).
Storage Bed
If your online shopping habits are anything like ours, you're definitely in need of a solution that gives your closet some extra breathing room. And with that, say hello to the storage bed. Some come with storage in the front, some with storage on the side, but either way you have it, it's perfect for holding jeans, sweaters, shoes, and more.
Storage Everywhere
 The moral of the story: These days, there's even more storage options than you think when it comes to furniture. So, if you're in the market for a new piece (and also in need of organization), take a moment to consider something with built-in storage. You might just be surprised at all the clever solutions you find!