Summer is here, and while the livin' might be easy, you may not be thinking the same about giving your home a seasonal update.
But have no fear, because we're here to help! And the good news is, you don't have to redo everything to big results. All it takes is a few quick accessory changes, and this year, it's all about an ocean-inspired vibe of teal blues, sandy tones, and crisp white.
See which accessories we are summer lovin' right, and get inspired to pick your own and bring the beach straight to you.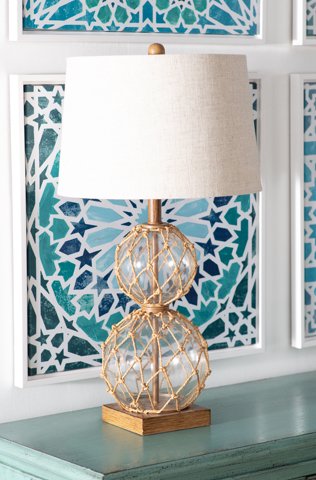 1. Table Lamps
Shine bright with a nautical-inspired table lamp. The rope-entwined base feels like it came straight off a fishing boat, and the buoy-shaped balls are giving us some major seaside vibes.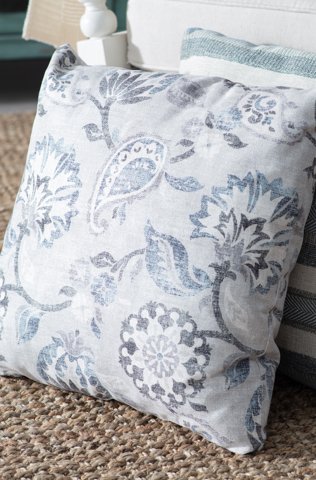 2. Accent Pillows
Accent pillows are the best for getting maximum return with minimum effort or spend. We love mixing geometric and organic patterns, like a bold stripe with a soft floral (more pattern pairing rules here).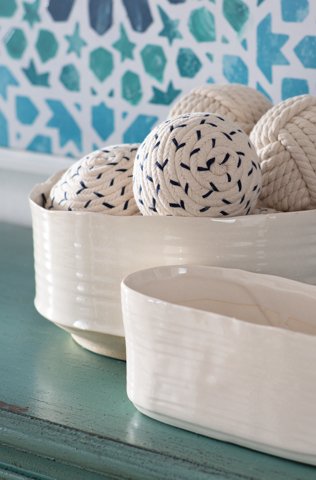 3. Tabletop Accessories
Freshen up your shelves, end tables, sofa tables, and well, you get the idea. Pretty much any flat, horizontal area in your home is ripe for the refresh. A few beachy accents here and there, and just like that, the summer fun begins.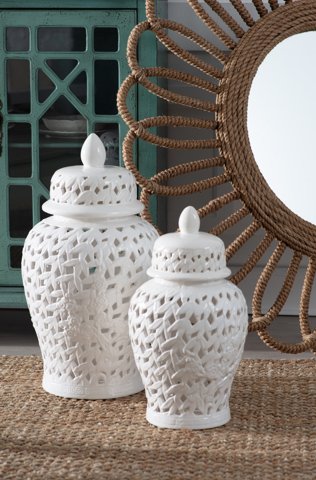 4. Floor Décor
Summer style starts from the ground up! And a beachy jute rug is just about as close as it gets to dipping your toes into the sand. Make it interesting by adding a couple floor vases—which can also double as some bonus storage for crafts, small blankets, and more.
5. Wall Art
Wall décor is an easy way to transform your space in mere minutes. Go bold with a bright blue color, and you can really make it a statement focal point by stacking multiple pieces vertically or horizontally.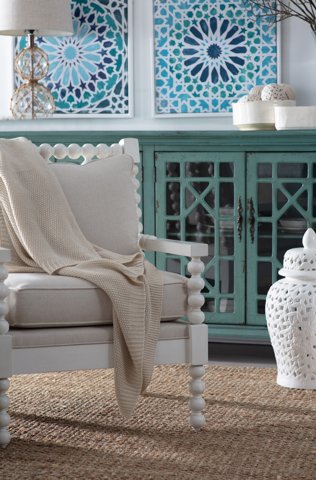 6. Accent Furniture
If you want your transformation to be more than just a summer fling, consider switching out a few accent pieces for something in the season's color palette. An accent chair or chest is go-to piece to switch up your look without breaking your budget.