Stay in your lane, race car beds. When it comes to kid rooms, City Furniture suggests taking a more versatile approach.
While we're all about creating a whimsical and imaginative escape for the little ones, we like the idea of a room that doesn't require redecorating every few years—and here's everything you need to know to pull it off.
Don't pick specific themes:
While it's tempting to get carried away with super hero beanbag chairs or princess beds, remember that in the not-so-distant future your child will outgrow this interest—and you will definitely grow tired of looking at it.
Instead: Choose pieces that transition
Save the themed décor for pieces that are inexpensive to replace (think comforters or wall art), and opt for furniture that is more timeless, like the clean design of our Ryder bed.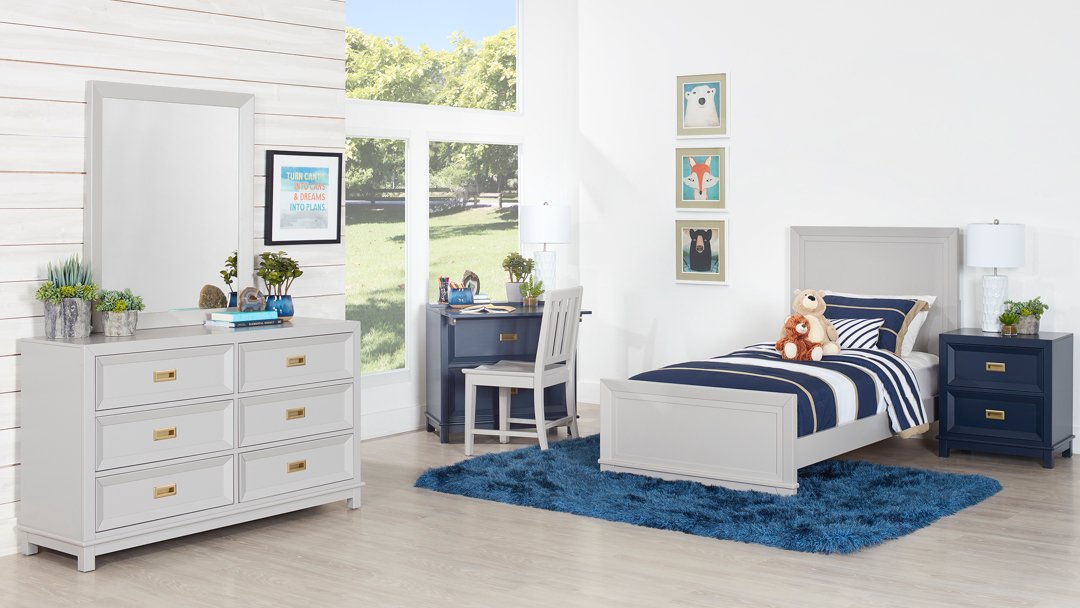 However, if you're really craving something more youthful and fun, we love our Cinnamon captains' bed. It's definitely whimsical (and can double as a fort), but the muted finish gives it just enough refinement to flow with the rest of your home. Bonus points to the gender-neutral design that can easily be passed down to little brothers and sisters.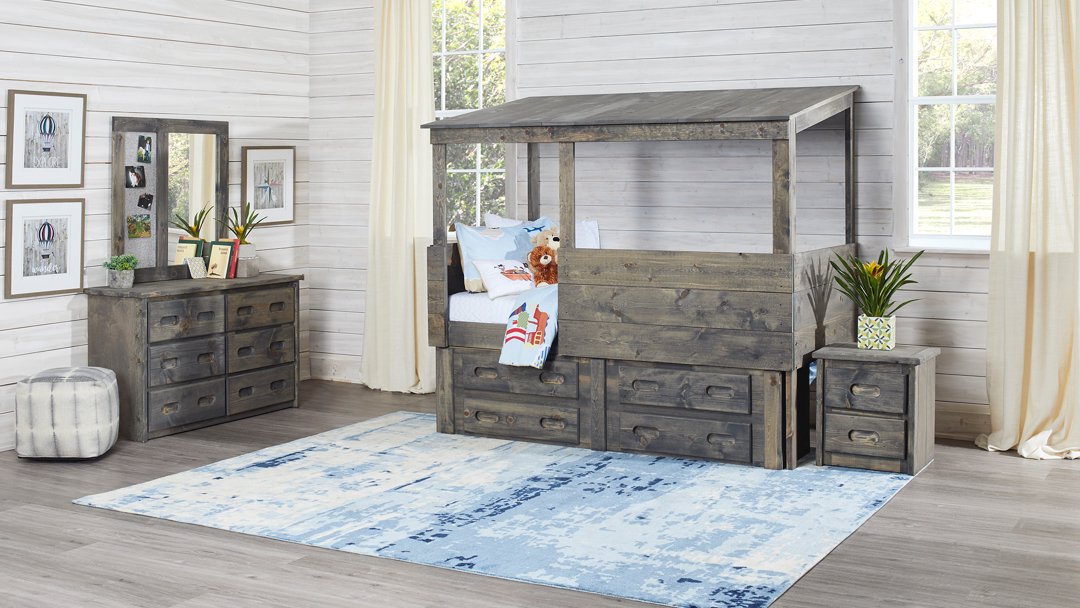 Don't make permanent color choices
Before you even think about pink wallpaper covered in ballerina shoes for your tiny dancer, remember the hours of work it will inevitably take to scrape off when she decides she's actually more into sports or animals.
Instead:  Be strategic with color
Kids do need color for stimulation, so we recommend saving your bold color choices for throw pillows, curtains, and wall hangings. These will be far easier to replace down the line, and the room will still be full of color in the meantime.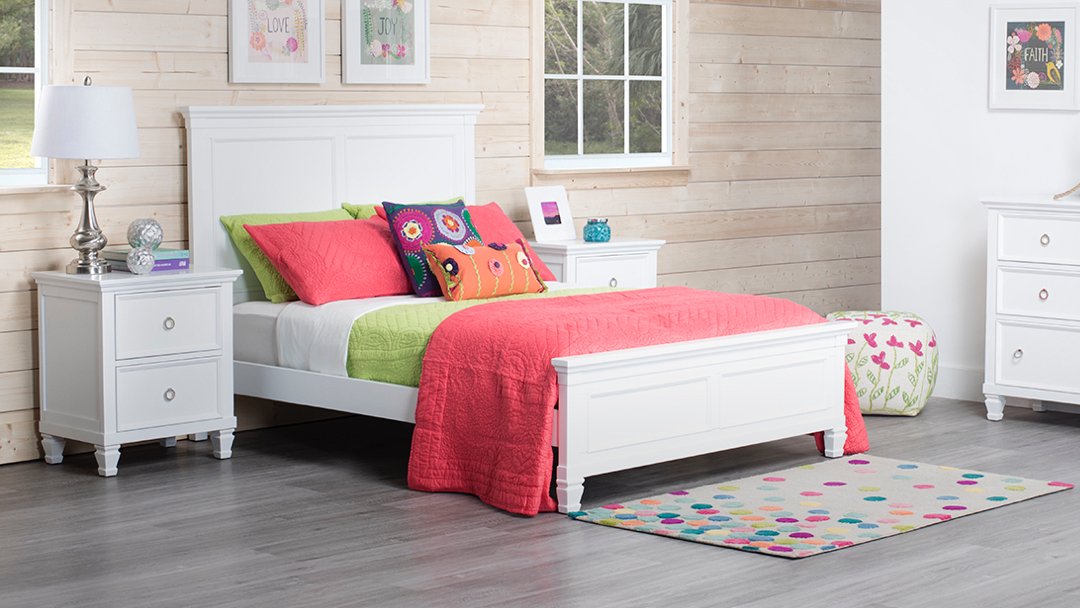 And if you need even more color in your life, consider furniture with a finish like our Ryder blue bunk bed. The navy tones are bright and cheerful without being too bold, so it will look great for years to come.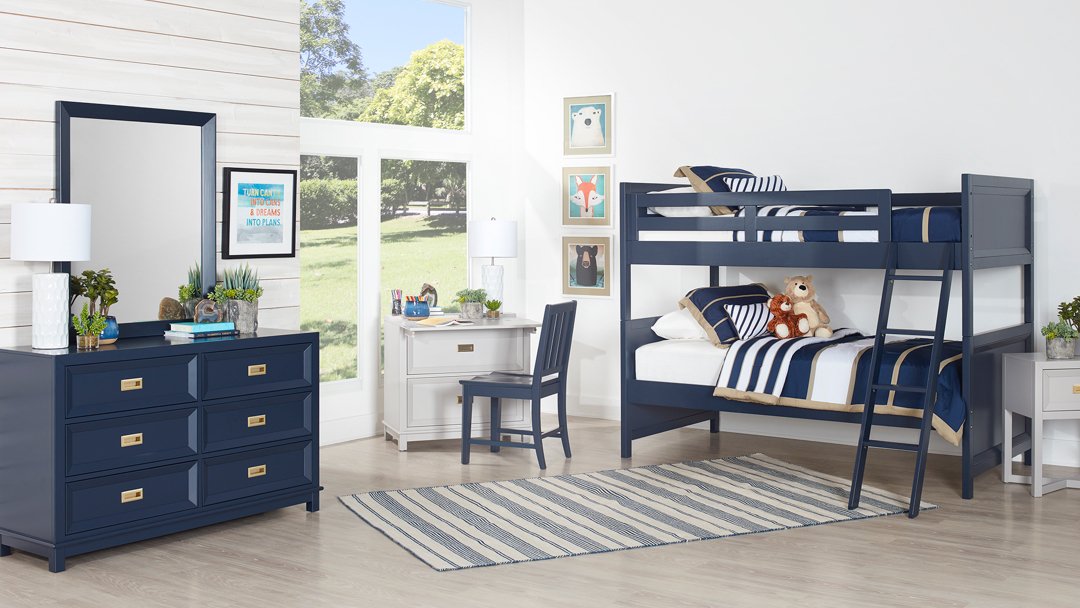 Don't design for just one age
While your toddler may not require a bed with storage drawers underneath, your active tween-ager most definitely will. Avoid designing yourself into a corner of mini furniture that will be too small as your child grows.
Instead: Anticipate the future
When selecting your pieces, think about future functionality. It's worth investing in quality pieces that offer plenty of storage. It's better to have too much room when they're little than not enough when they're bigger. Plus, it can work as a guest room when the kids go off to college.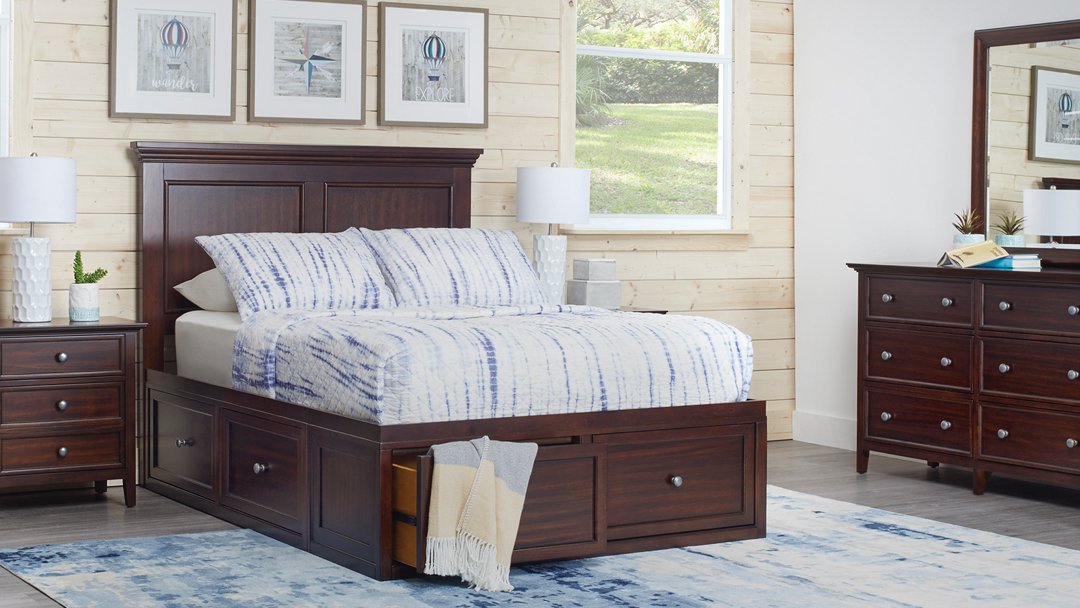 Above all, the room should make you and your child happy, so as long as you choose with that in mind, it's hard to go wrong!
Bonus tip
Need something for the extra-little ones? We have nursery décor tips right here! From what to look for in a crib and what you can't live without, read on to get ready for baby.