Fourth of July is almost here, which can only mean one thing—party time! A day that's all about grilling and chilling, America's birthday is best spent enjoying the day outside with some good food and even better people.
So with that in mind, we put together some outdoor inspo boards to get the good times rolling. And since no celebration is too big or too small, we've got everyone covered with outdoor furniture in every size. Find ideas that suit your own personal backyard or patio, and then let the fireworks begin!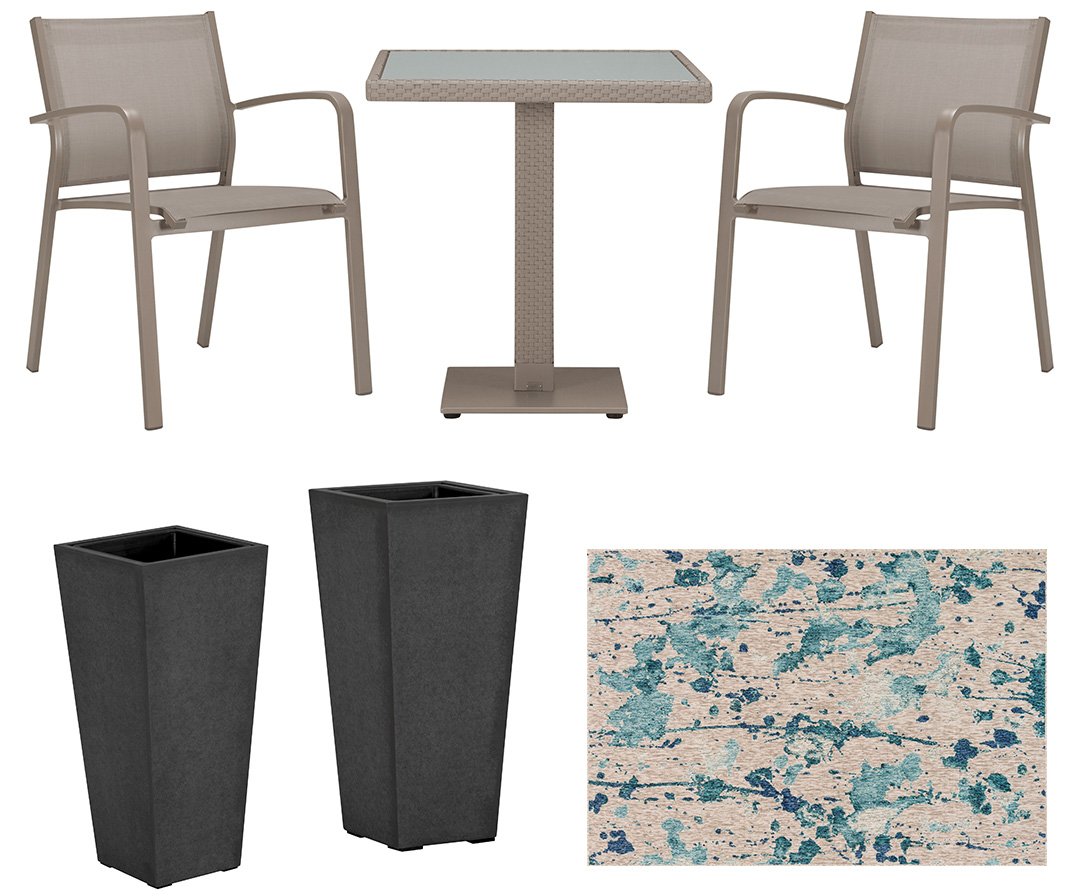 Balcony Furniture Ideas
Land where you love with balcony furniture that is made to fit in—and designed to stand out. Compact pieces like a pub table leave room to breathe, while giving your small outdoor space some star-spangled style.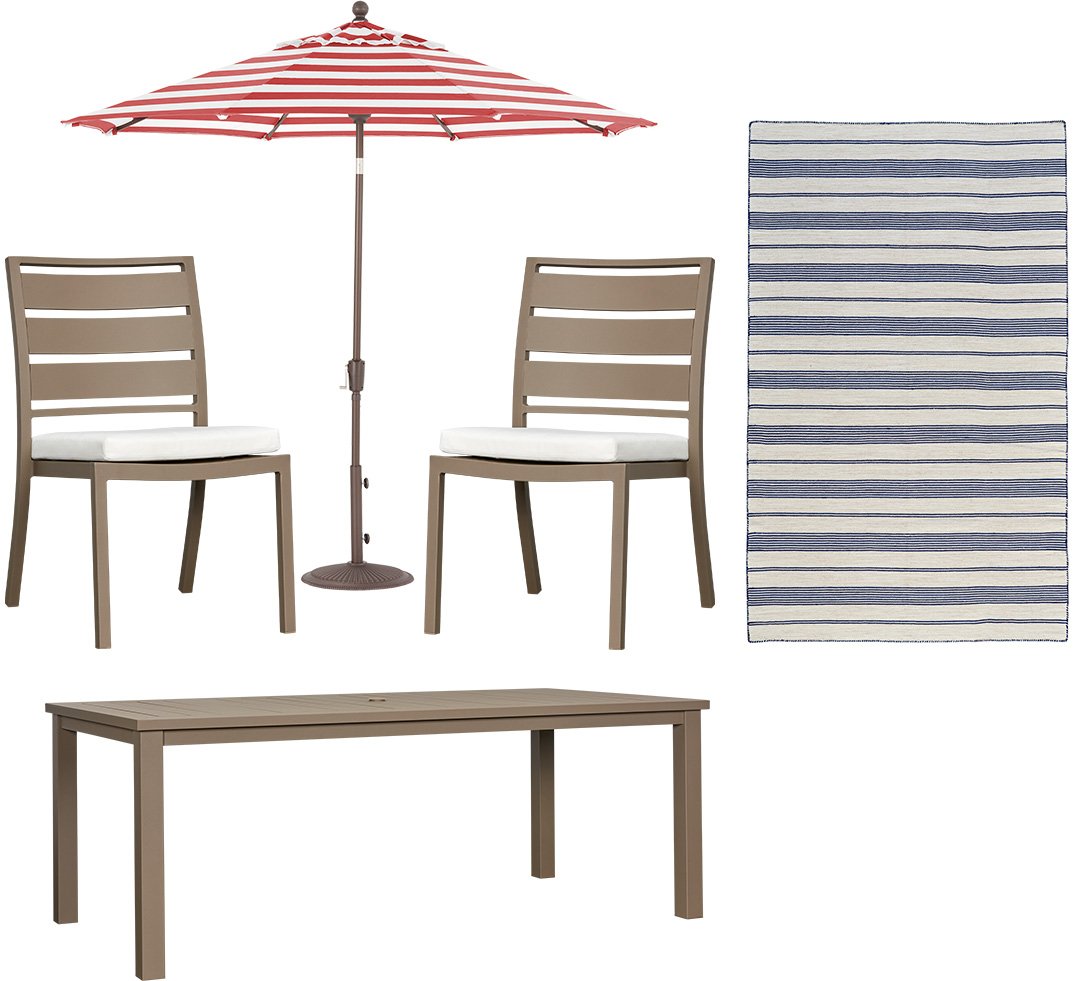 Patio Furniture Ideas
The mid-size range of outdoor spaces, a patio gives you enough space to create a full alfresco room. We love the idea of a dining room under the stars, and top it off with a big umbrella for shelter from any summer showers.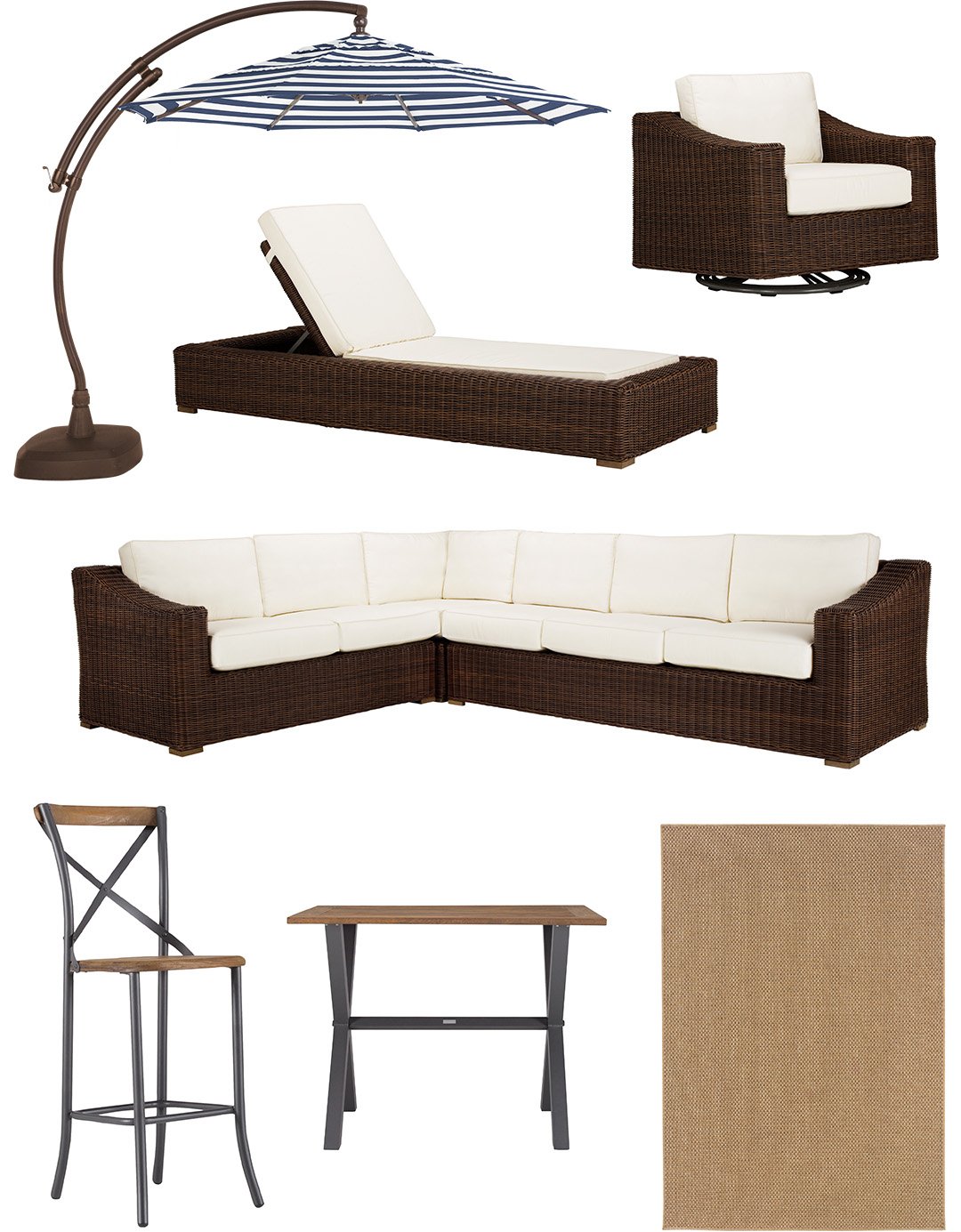 Backyard/Poolside Furniture Ideas
When the sky is literally the limit, go all out with a both a living and dining room set up. We're talking outdoor sectional, dining table, chaise, and the whole nine. Your backyard is guaranteed to be party headquarters, so be sure to accessorize to the fullest with some planters and a weather-friendly rug.