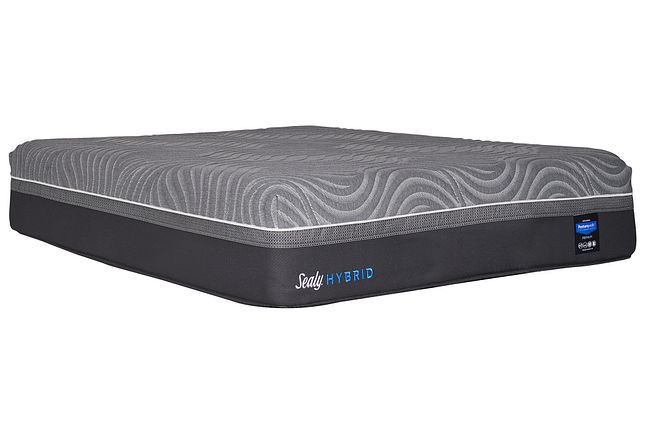 Sealy Silver Chill Plush Hybrid Mattress
$2,174.95
$
1,277.37
41% OFF
$28/Month with 60 months financing. See how.
SEALY MATTRESSES
In the last 130 years, the Sealy brand has sold more than 100 million mattresses. Now that's what we call experience. If you're looking for a proven company with top of the line options, choosing Sealy is an excellent choice. At City Furniture, we carry a wide range of Sealy mattresses. We understand that the bed and mattresses are at the center of your bedroom decor ideas and you must prioritize comfort. Let's take a look at some things you should know when shopping for a Sealy mattress.
Options Catered to Your Sleep
The Sealy mattress line stands out because each mattress is designed with a different sleep type in mind. Are you someone who tosses and turns a lot throughout the night? If so, give the Conform Line a try. This is a body hugging mattress made of memory foam and advanced gel foam for ultimate body support.  Or maybe you have back issues and it's hard for you to sleep on mattresses that are too soft. In this case, the Response Line would be perfect. This is a traditional innerspring mattress that responds to your needs as you sleep. There's also the Hybrid Line for those wanting the best of both worlds (memory foam and innerspring).
Think About Comfort Levels
Whether you need a queen size mattress for your guest suite or a king mattress for the master bedroom, understanding your comfort level is a game changer. The Sealy line does a great job of providing various options so customers can truly achieve their best sleep throughout the night and wake up feeling refreshed. From Medium-Soft to Extra-Firm, the Sealy brand designs top-bitch mattresses that remind you there's no need to settle. For instance, if you're someone who sweats a lot while you sleep, their new Cocoon Chill lone would be perfect. It's stretch knit cover absorbs and dissipates heat for a cooling effect that you'll love.
Posturepedic Technology
Posturepedic Technology basically means that your body will get targeted support where you need it most on your mattress. For example: since 50% of your body weight rests in the middle while you sleep, Sealy reinforces the middle of the mattress with added support. Now featured in all of their mattress lines, you can look forward to the quality sleep you deserve.